Passionate Professionalism
Seymour & Associates understands that recruitment goes beyond resumes. We don't push paperwork; we connect clients and candidates for the long term. We'll delve into the critical details that create a genuine fit, and stand behind the quality of each and every match we make.
Our recruiters offer over 30 years of experience in both contingent and retained search, helping companies hire top talent to suit their exact needs. Whether you're a motivated candidate seeking career guidance or a discerning client deciding on your company's direction, we are committed to delivering your success.
Ethical Excellence
Expect the dedicated involvement, sound advice, and razor-sharp insight of a personal hiring partner from Seymour & Associates. The difficulty of navigating recruitment dissipates with the confidence you'll gain from having our trusted counsel by your side.
Recruitment is a real human business, and it's nothing without compassion, honesty, and sincere commitment. We prize and protect the sanctity of your confidential information. We respect you: your needs, your career, your company. We invest our energy, time, and personal involvement in your journey from the very first day.
Proven Process
Our hands-on professional process begins and ends with a deep commitment to the details. We research both clients and candidates thoroughly, and craft authentic connections based on real company culture, deep personal motivations, and genuine goals.
We've honed our experienced eye over thousands of interviews.The Seymour & Associates process is thorough, rigorous, and focused on the careful capture of information that truly matters. We do the difficult work and deliver the expertise you need, while saving you precious time executing both contingent and retained searches.
Meet The Founder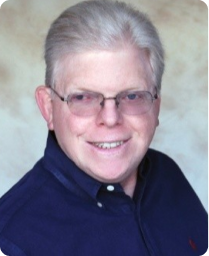 Richard Eidman
Professional excellence. At Seymour & Associates, it defines our process and our story from day one.
Rich founded Seymour & Associates Inc. in 1989, with a focus on crafting a recruiting practice built on true values: asking difficult questions, understanding candidates' real needs, and getting to know every company's unique culture.
With experience as a former news and sports reporter, Rich applies his carefully refined set of interview skills to both contingent and retained search needs as an executive recruiter. His process is pointed and personal, and he captures a genuine sense of every candidate to ensure matches of unrivaled quality.
For over 25 years, we've honed our expertise in sourcing exceptional talent across a full spectrum of positions for the custom millwork, store fixture, and POP display space.