Dave Mueller
COO, EMI Industries LLC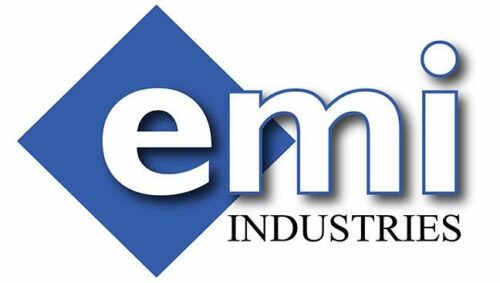 I have worked with many so-called recruiters over the course of 35+ years and found most of them live up to the title of "Headhunter", that's pretty much all you get.
I have worked with Rich Eidman on dozens of searches for nearly 20 years for good reason. If you want a professional that works hard to understand your needs and only presents solid candidates after thoroughly vetting them then you will be pleased with his results.
Peter Heil
Sales Manager, Green Bay Packaging

I have known Seymour Associates and Rich Eidman for over 8 years, since he placed me as a VP of Sales & Marketing. This relationship started out as simple call to see if I was interested in a new position. That call led me to a new opportunity and in turn allowed Rich to find new candidates to fill my sales team. Rich is a professional in his field. He is very thorough in his approach to interviewing, highlights the necessary information for the client, is concise in his presentation and communications, and understands the importance of confidentiality.
Whatever your needs are in terms of employment, Rich and Seymour Associates will work hard for a positive outcome for all parties concerned.
Jeff Shell
Plant Manager, idX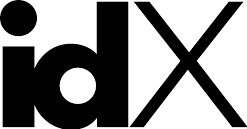 Your experience and overall knowledge of the recruitment process all contribute to making you a great recruiter. The depth and breadth of your industry contacts are remarkable. I also appreciate that you have helped me to recruit a good candidate for a very difficult search – a Cabinet Vision design engineer for my prior company, Hilton Cabinets. Your communication skills, process and professionalism are second to none. I would highly recommend you and will use your help for any future needs we may have.
John Davies
President/GM, Beemak Plastics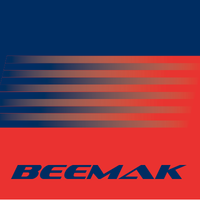 I have known Rich for over 20 years and he has executed many specific recruiter searches for me for a variety of strategic hires. He has a high level of integrity, and is able to navigate our industry and find superior candidates, and ones that really fit what we are looking for. Rich's industry experience, and industry knowledge provide a high level of success with the methods he uses to identify, interview and provide top notch people for us. He reduces the hours of interviewing many candidates to a very focused few which saves time and money. I highly recommend Rich, as he is a true professional and a great communicator.
Mike Brinkman
Vice President Sales & Marketing, Everbrite LLC

"Honesty", "Integrity", "Dedication", "Focus" are just a few of the terms that come to mind when I think about Rich Eidman.
I have worked with Rich on multiple searches for Sales positions over the past 20 years. In every case, he has clearly identified the needs of our organization and recruited the best talent within the industry to fulfill those needs. I have always been impressed with his ability to understand our requirements upfront. He has always been tenacious and incredibly detailed in identifying candidates who not only fit our need, but also fit our culture. His review of the candidate's reference checks is insightful and deep. His follow-up is always appropriate and timely.
Rich's commitment, organizational skills, creativity and ability to quickly grasp what we needed from each candidate has helped us to select and place top performing sales people quickly and easily!
I recommend him highly!
Matt Wood
President, Off The Wall
I've worked with a lot of recruiters over the past 30 years in the fixture and display industry. Rich is by far the best recruiter I have worked with. Rich does the research to understand your business and its culture . He knows the type of candidates that I'm looking for and won't present anyone to me that doesn't measure up to the requirements I seek. What I also like about working with Rich is that he doesn't just send me someone's resume. He will first call me and have a discussion about a potential candidate and then follows it up with a summary of the candidate's history and compensation requirements. The results speak for themselves…the success rate I have had with candidates presented by Rich is much higher than any other firms I have worked with.
Richard C. Ernest
Fomer CEO, Crown Metal

Rich Eidman had been an acquaintance of mine for about 12 years, but I had never had the opportunity to use his services until we engaged him to assist us with a search for a Vice President of Sales and Marketing, who would eventually replace me in two years. . I really did not know what to expect on a professional basis, but I had many indications that others were pleased with the results he had achieved. Our search was just amazing. Rich brought us qualified candidates, and we were very fortunate to be able to select our new employee from a field of impressive individuals. Rich demonstrated a breath of contacts that surfaced an array of personalities and skill sets, all of which were totally aligned with the parameters he and I laid out for the position.
Rich also assisted us in creating a very consistent interviewing process for each of our 4 senior managers involved in this most important decision. It assured us and our 3 finalists that each had a consistent evaluation process, which brought to the surface the subtle differences between each finalist.The person we hired has proven to be an ideal fit in our organization and after a couple of months had already started to make a difference. We are very pleased with him and with the search and interview process we were advised to follow by Rich. Simply put, he did an excellent job for Crown Metal. I would strongly recommend you consider Richard for your next important search assignment.
Joel Katterhagen
President, B+N Industries

I've known Rich Eidman for many years, both as a member of our industry organization and as an executive recruiter. He is the only recruiter who ever joined our national organization (Shop!) and regularly participated in our annual events.
Most recently, I worked with Rich to fill a critical need for a Director of Operations. We were on a strong growth trajectory and need a professional that had strong ties to our industry and had the ability to lead a rapidly scaling environment.
Rich wound up placing that operations leader and a plant manager, who both performed critical roles that contributed heavily to ownership's goal of ultimately selling the business at a profit.
Rich is a true professional that takes the time to clearly understand our requirements. I highly recommend Rich as new opportunities arise.